Great Gift Ideas for a Beginning, Intermediate, or Professional Singer
Sorry, we are no longer selling CDs from this site. You may purchase the physical versions of all these methods at Amazon.com:

 
Harmony Singing By Ear
Our most popular method: A download or triple album set with over three hours of instruction and fully produced pop and jazz songs, using a proven step-by-step method for learning how to harmonize by ear.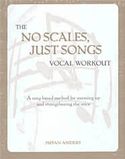 The No Scales, Just Songs Vocal Workout
This song-based voice training and vocal warm up method is appropriate for beginning to advanced singers. The two CDs and guidebook include pop, jazz, country and rock songs and instruction. 




Singing With Style
A 3-disc length download that includes a jazz song-based warm up, singing technique instruction, and vocal style instruction including how to sing runs, fills, ornaments, scat-singing and more.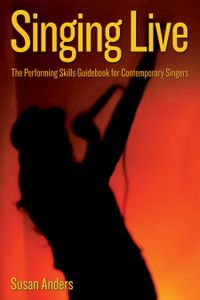 Singing Live
The Performing Skills Guidebook for Contemporary Singers
The book teaches singers how to move on stage, audition successfully, tolk to an audience, conquer stage fright, work with a mic, and much more. Beginning performers will go step-by-step through many performing style basics, while experienced performers will learn how to take their performances from good to great. Available in e-book and paperback versions.


More Harmony Singing By Ear
The follow-up to Harmony Singing By Ear uses the same format—it includes almost fours hours of narrative instruction, vocal and music tracks, this time with seven slightly more challenging pop, rock, jazz and country harmony songs.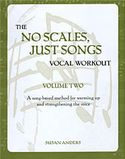 The No Scales, Just Songs Vocal Workout Vol. 2
This popular follow-up to the first vocal workout includes updated material, new vocal technique information and 18 new songs.




The Just Songs Vocal Warmup for Kids
Beginning to more experienced young singers age 8-13 can warm up and learn good singing technique while singing thirteen classic pop songs. Download or 2-CD Set.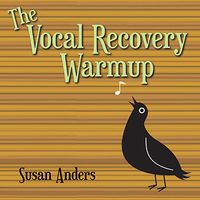 The Vocal Recovery Warmup (download only)
A gentle and easy vocal warmup and strengthening method for singers with tired, dry, weak, or aging voices. Good for beginning singers, too.
Voice Lessons with Susan Anders
Singing lessons in person or online, with an experienced contemporary vocal coach. Susan taught for nineteen years in Nashville, TN and now lives in Bend, OR. Subject to availability.



Songs to License
Great original songs played by top studio musicians that can be used for artist demos and CDs. License the track and save money on studio time, the singer just needs to add their vocal. $150 per song track.
 
Demos By Mail
Professional song demos or tracks in a variety of musical styles. Experienced song producer, top Nashville session players. guitar/vocal demo: $225, full production demo: $450


Tom Manche's Studio X
A full-service recording studio formerly in Nashville, TN, now in Bend, OR. Tom has been producing and engineering for over 35 years. Album projects, songwriter demos, voiceover projects, music-only tracks, Tom does them all. Tom can quote a bid for specific projects. He often produces tracks for long-distance clients.
 
Please Join the Email List
Newsletters are sent 5-6 times a year and your information is never shared. Join the Susan Anders/Zanna Discs email list for Susan's newsletter, with singing tips, singing product information, sale notifications and upcoming vocal workshops and shows with Susan.